Judging the NPPA Best of Photojournalism contest
A couple of weeks ago, I traveled to scenic East Lansing, Michigan to serve as an editing judge for the National Press Photographers Association's annual Best of Photojournalism contest. The contest honors the best news, photojournalist, and documentary video productions in the country, with separate categories for editing and photography, photography being what I would call videography.
I learned a lot of different words and terms for things, actually. Almost everyone I interacted with was from a journalism or news background, and they have their own language and community. Which is kinda weird and endearing. I wonder if others look into the post-production community with the same kind of puzzled wonder.
My co-judge was Catherine Steward, an awesome photog and editor from a news station in Nashville. Together, we spent many hours in a classroom at Michigan State University, watching hours of news features, documentaries, news packages, and a half dozen other categories.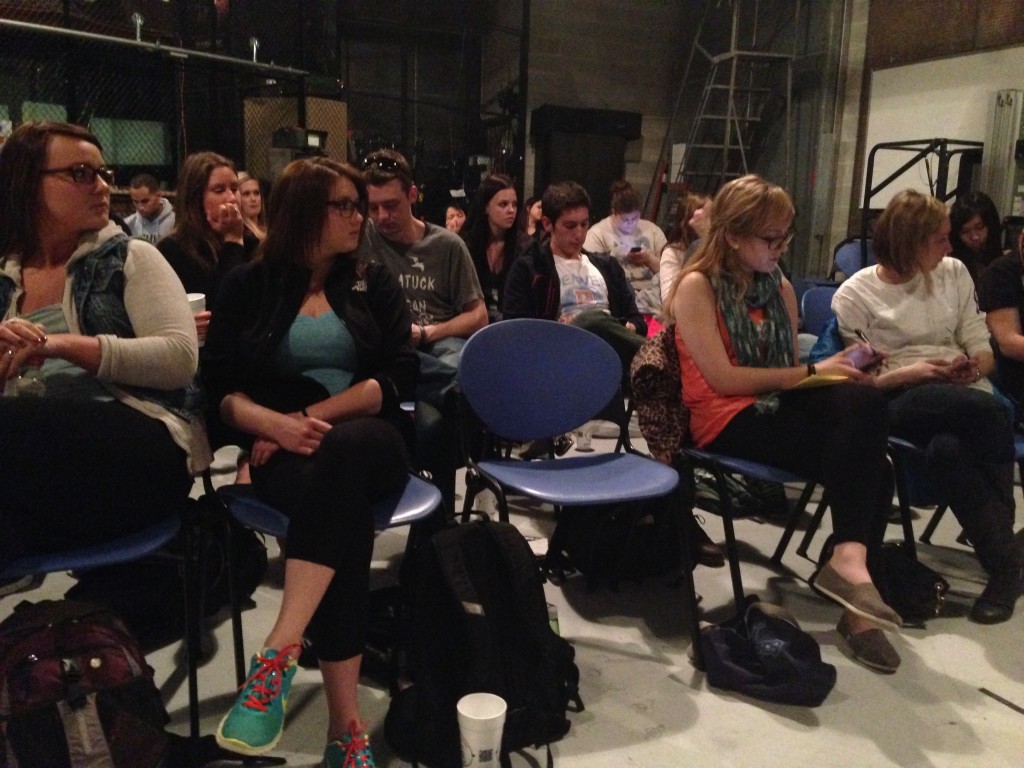 The two of us also sat on a panel for MSU students along with the photography judges, and ended up sitting in on an introductory journalism class where we critiqued news packages from students.
It was a great pre-NAB experience to sit around, discussing the art and craft of editing for hours at a time.